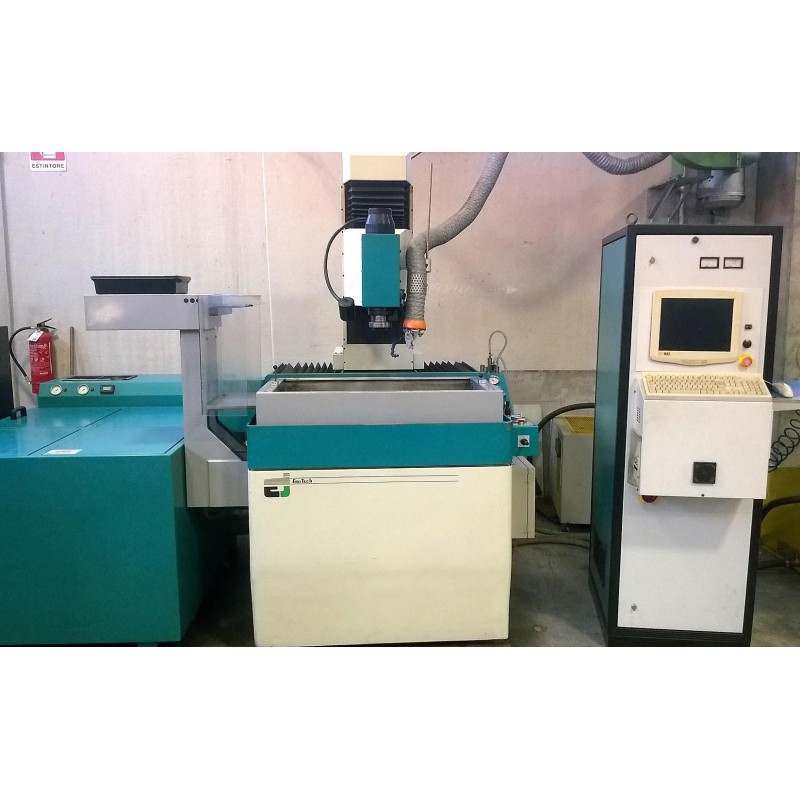  
EWTECH AE 800 CNC
It is a used machine of the AE series with concealed tank, under total revision and repainting.
All critical or worn components will be replaced, including the PCNC with new hard Solid state disk and latest version of EROWIN.
The original generator will be revised and updated with replacement of obsolete cards.
Possibility, as an option, to install a new one high-speed brushless motor on Z-axis boards and the latest boards that include numerous innovations and improvements. The hydraulic and pneumatic system will be thoroughly revised.
Yes it is a unique opportunity that allows you to have a car of the prestigious AE series withretractable bathtub, new in fact, which includes the latest innovations and technologies and with full warranty, at an extremely attractive price.
TECHNICAL DATA AE 800 CNC
MECHANICS
Bracket plane mm. 800 x 500
Work tank dimensions mm. 870 x 530 x 400
Max piece weight Kg 1300
Max electrode weight (head / C axis) 150/50 kg
Racing X - Y - Z mm. 600 - 350 - 380
Dimensions W x D x H mm 1500 x 1100 x 2100
Weight Kg 3500
GENERATOR
Max power KWA 5.8
Dimensions W x D x H mm. 800 x 600 x 2000
Weight 240 Kg
DIELECTRIC GROUP
Lt 600 capacity
Dimensions W x D x H mm. 700 x 1100 x 980
Weight 260 kg